This SQLite tutorial teaches you everything you need to know to start using SQLite effectively. You will learn SQLite through extensive hands-on practices.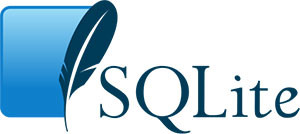 If you have been working with other relational database management systems such as MySQL, PostgreSQL, Oracle, Microsoft SQL Server and you hear about SQLite. And you are curious to know more about it.
If your friends recommended you use an SQLite database instead of using a file to manage structured data in your applications. You want to get started with the SQLite immediately to see if you can utilize it for your apps.
If you are just starting out learning SQL and want to use SQLite as the database for your application.
If you are one of the people described above, this SQLite tutorial is for you.
SQLite is an open-source, zero-configuration, self-contained, stand-alone, transaction relational database engine designed to be embedded into an application.
Getting started with SQLite
You should go through this section if this is the first time you have worked with SQLite. Follow these 3-easy steps to get started with SQLite fast.
Basic SQLite tutorial
This section presents basic SQL statements that you can use with SQLite. You will first start querying data from the sample database. If you are already familiar with SQL, you will notice the differences between SQL standard and SQL dialect in SQLite.
Section 1. Simple query
Section 2. Sorting rows
Section 3. Filtering data
Section 4. Joining tables
Section 5. Grouping data
Section 6. Set operators
Section 7. Subquery
Section 8. More querying techniques
Section 9. Changing data
This section guides you on how to update data in the table using insert, update, and delete statements.
Section 10. Transactions
Section 11. Data definition
In this section, we show you how to create database objects such as tables, views, indexes using SQL data definition language.
Section 12. Views
Section 13. Indexes
Section 14. Triggers
Section 15. Full-text search
Section 16. SQLite tools
SQLite Functions
SQLite Programming Interfaces
SQLite Resources
If you want to know more information about SQLite, you can go through a well-organized SQLite resources page that contains links to useful SQLite sites.